Travel Deals for Schwerin
Your personal travel planners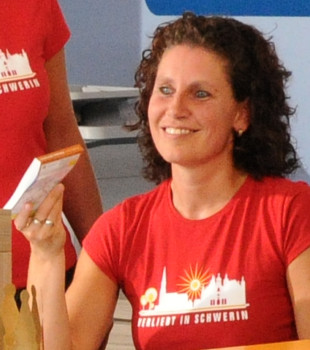 See what you should not miss and experience the city with one of our travel deals! You will be surprised how much you can discover in just two days without running out of breath. Trust in our knowledge and recommendations. Choose one of our deals below or mix and match various offers for your perfect holiday.

Be it a lovely weekend for two, a two day must-see-trip or a travel deal for your travel group - you tell us your ideas and we plan a perfect trip for you. Feel free to call! +49 (0)385 59 25 271
1 Night Deal
Schwerin in a Day - Tourcode: 113 23
A guided walking tour introduces you to the most important sights of the historic city centre. You will discover mighty constructions as well as small alleys and picturesque timbered houses. The art gallery in Schwerin's State Museum lures with famous works of Rembrandt and Picasso. At a visit to Schwerin Palace you will learn about the life of the German dukes and, perhaps, you will meet the haunting ghost "Petermännchen". A city break can't be any more exciting than this.
1 night, including breakfast
Guided tour
Entry to Schwerin Palace
Entry to the State Gallery
Visit Schwerin Cathedral
Dinner at Weinhaus Wöhler
Guidebook of Schwerin
tin of mint
Coffee mug 'Schwerin'
2 Nights Deal
Like a Fairy tale - Tourcode: 113 13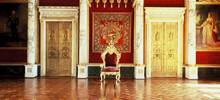 Discover the magnificent rooms within the historic castle walls, the surrounding gardens and parks as well as the old grinding mill at the edge of the castle gardens. Stay a little while in the orangery, which you already could catch a glimpse of from your boat trip on lake Schweriner See. A manorial dinner in the Palace's restaurant brings an exciting day to a successful end.
2 nights, including breakfast
Guided tour
Entry to Schwerin Palace and guided tour
Coffee and Cake at Schwerin Castle
Boat trip with the Weiße Flotte
Dinner with ducal

ambience

Guidebook Schwerin
2 Nights Deal
Castle Opera Festival - Tourcode: 113 08
Musical lovers can enjoy "ANATEVKA" or "CYRANO DE BERGERAC" at the Open-Air Opera Festival "Schlossfestspiele Schwerin". During the day, you discover the treasures of the city centre and Schwerin Castle. At night, the eternal music of the Italian Opera or the most famous vampire will spread their magic spell on Schwerin. And once the moon rises over the rooftops and golden pinnacles of Schwerin castle, you will be taken away by a magical evening. Join the feast!
2 nights incl. breakfast
tickets to the opera festival – premium seats
guided tour of the city
tickets and guided tour of the Palace
boat tour on the White Fleet
dinner in royal atmosphere
tourist guide for Schwerin
1 Night Deal
Schwerin Christmas Market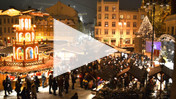 German Christmas Markets are famous world wide. There is no better way to feel the spirit of Chrismas holiday. Get to know Schwerins lovely old town market at Christmas time, when the city is splendidly sparkling with lights an decoration. Enjoy a cup of "Glühwein", taste food you only find at Christmas time and go shopping for gifts in the city centre. We cannot guarantee snow, but cozy and warm atmosphere among the people of Schwerin.
1 night, including breakfast
Guided tour
Glühwein on the Christmas Market
drive on the spinning wheel
Christmas Market mug
fresh baked Christmas Cookies
Coffee and Cake at Café Prag (Traditional Coffee House)
Christmas Dinner at Weinhaus Wöhler