Schwerin Tourism - Service and Information
Unforgettable City Trip
Are you planning to stay in Schwerin for a holiday? We'll do everything for you to make it an unforgettable experience. The city offers all the best for royal couples, families and explorers who want to go on a discovery tour. Here you can book accommodation online, choose your perfect short trip from our holiday offers or find inspiration for an individual holiday programme.
Looking for a modern superior hotel, a traditional guesthouse, a charming bed and breakfast in the city centre or a cosy holiday apartment? Here you can find and book the ideal accommodation for your stay in Schwerin online.
Bring the kids, your grandma, grandpa, a partner and your parents, too! We offer a wide range of short trip arrangements especially designed for you and your needs. Choose from different hotel categories and pick the one that suits you best – whether you like a romantic, sportive or cultural holiday.
This is the time to plan a holiday according to your personal interests. Whether it is beautiful gardens or architecture that you're looking for – here you are sure to find the right path. Take a look at Schwerin's treasures.
Deals
Travel Deals for Schwerin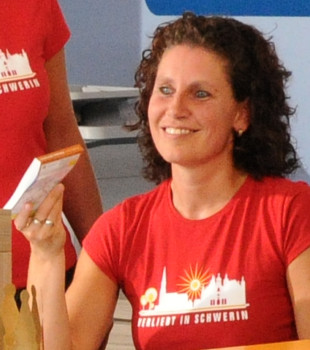 Count on our expertise for our city. If you plan your trip with us, you can trust in our knowledge, tips and recommendation. Together we build a personal travel deal according to your wishes: Romantic weekend, must-sees or travel plans for groups with full service. You prefer to book via telephone? Feel free to call! +49 (0)385 59 25 271
Feel free to call!
+49 (0)385 59 25 214
Fax: 0049 385 555094

E-mail: info@schwerin.info

TOURIST INFORMATION CENTRE
Open: 
Mon-Fri 9:00-18:00
and Sat+Sun/Holidays 10:00-16:00
Adress:
Am Markt 14
D- 19055 Schwerin
Tourist Information Centre Schwerin
Services
• ŸBrochures and city maps
• hiking, waterways and cycling maps
• tickets to guided walking tours
• tickets to guided bus tours
• Schwerin souvenirs
• events tips and tickets
• Schwerin Ticket
• Geocaching tours
• e-bike-station
How to get to Schwerin
Directions and locations
Schwerin Castle is located in directly within the city of Schwerin in Germany. It is the capital city of the federal state of Mecklenburg-Vorpommern. Schwerin castle is easily reachable by train, by bus and by car from Berlin and from Hamburg. If you want to take the plane to travel to Schwerin, take flights to Berlin Airport, Hamburg Airport (about an hour) or the Airport at Rostock Laage and go on by train. Many guests also visit the castle coming from ferries or cruise ships from Rostock and Warnemunde. Traveling from Rostock to Schwerin by train is very convenient and takes about an hour. If you are using a ferry or a cruise ship arriving at Wismar you can get to Schwerin castle by car in about 45 Minutes or you go by train from Wismar to Schwerin via Bad Kleinen.

Information about train connenctions here
From Hamburg to Schwerin Castle it is less than 2 hours by car or by train. Leave the train at Schwerin Mitte or Schwerin Central Station (Schwerin hbf - Hauptbahnhof). From there it is an easy 20 Minutes walk to the castle. You can also take a taxi from Schwerin Central Station. From Berlin to Schwerin Castle it takes about 2,5 hours by car or by train, there is also a bus to Schwerin (Central Station) from Berlin operating daily.
Information about the Bus Line here